This holiday season, Arts Horizons reflects on 44 years of enhancing the lives of people of all ages and abilities by creating equitable opportunities to engage in the arts. As we re-emerge from the challenges of the pandemic, we champion the arts as the cornerstone to rebuild, reimagine and revitalize our communities of learning. During this past year, our dedicated teaching artists reached over 200,000 students and reinforced the power of the arts to educate, heal, unite, and spark innovation.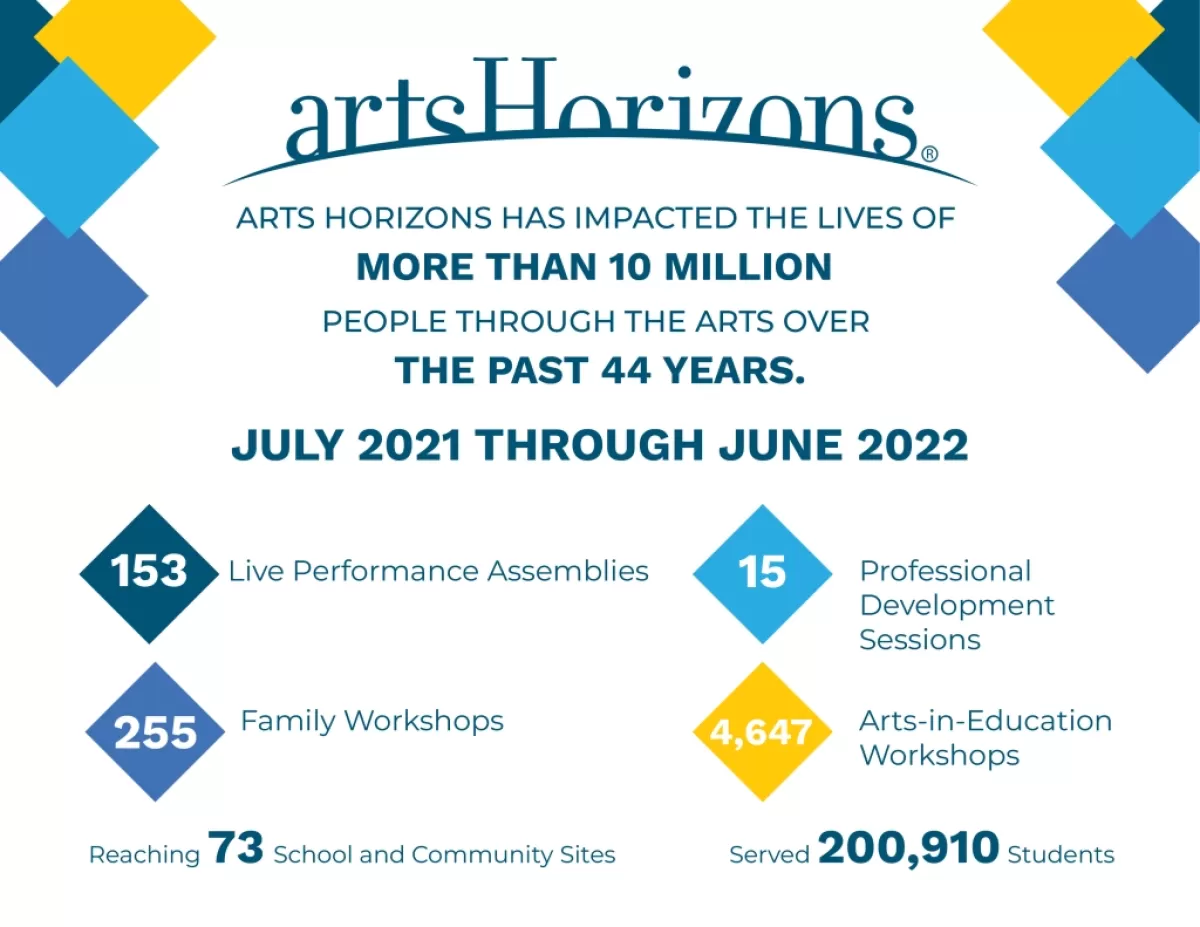 During this season of giving, we ask for your support to sustain our vital social-emotional learning programs, culturally responsive arts workshops, and specialty programs for multilingual learners, special education, hospital schools, and seniors. Arts Horizons is deeply grateful for your contribution in any amount. Every dollar you donate supports our programs to ensure that the arts remain essential to our schools and communities.
Whether you can donate, share our message, or invite one of our programs to your site, your support makes a difference.
Thank you for the opportunity to serve your community by welcoming our professional teaching artists who uplift communities through the arts and reach the next generation of leaders, creatives, and thinkers for innovation and social change.
Wishing you a happy and healthy 2023!
Donate Now