Join the Arts Horizons Team!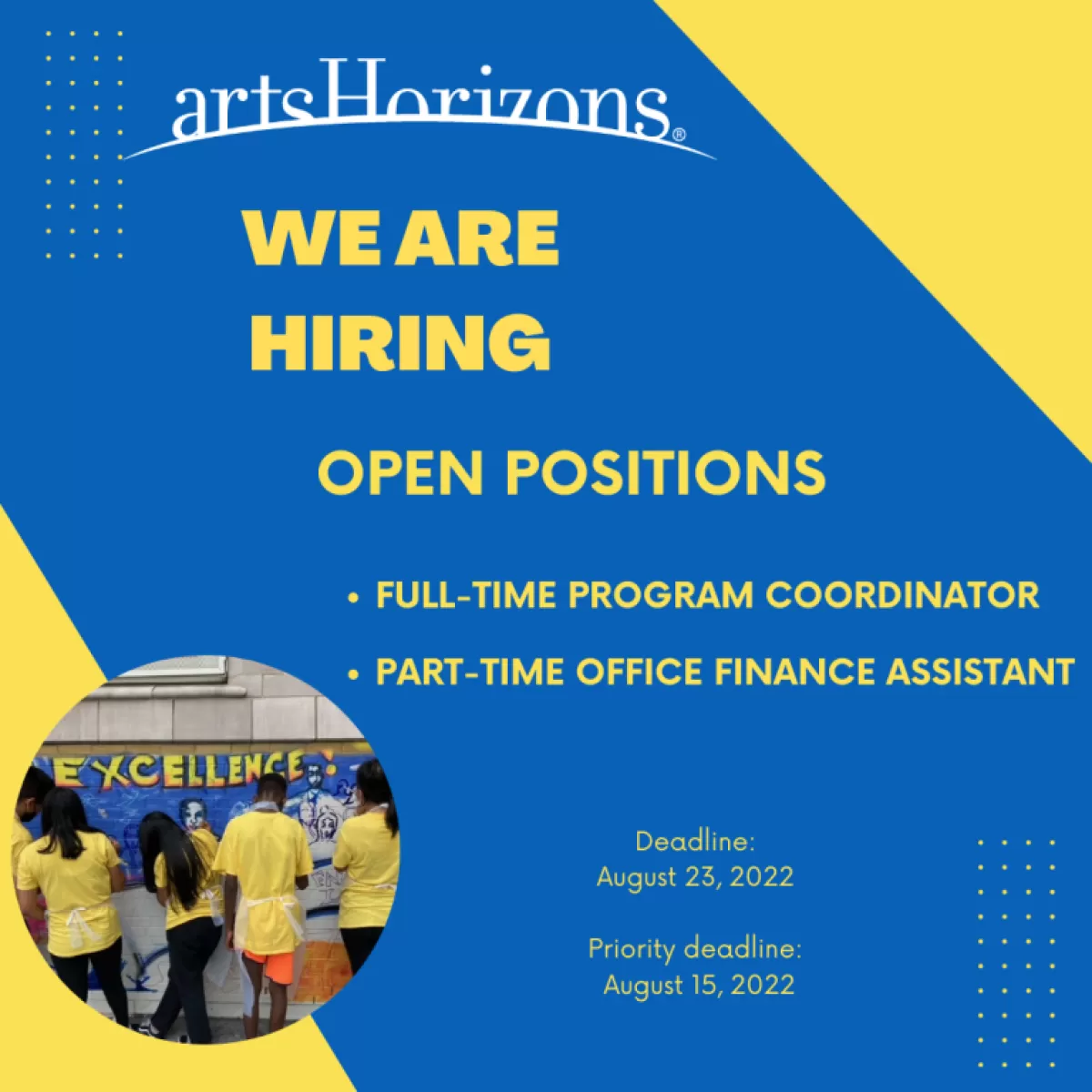 Arts Horizons is expanding our operational staff and seeks dynamic candidates for two open positions based in our Englewood, NJ office for Fall 2022. Submission deadline is Tuesday, August 23, 2022. Priority given to applications received on or before August 15, 2022
Part-Time Finance Office Assistant
About Arts Horizons:
Arts Horizons has positively impacted more than 10 million people through the arts over the past 44 years. Our mission is to enhance the lives of people of all ages and abilities by creating equitable opportunities to engage in the arts. We believe that arts and culture are fundamental to enrich education and provide meaningful interactions for communities to reflect on shared human experiences. Drawing on our wealth of experience, we offer innovative multi-cultural arts programming for youth from early childhood through senior citizens. The full breadth of our arts and culture programming reaches schools, hospitals, camps, community centers, senior centers, independent living facilities, public libraries, and community events.