Join Arts Horizons for GivingTuesday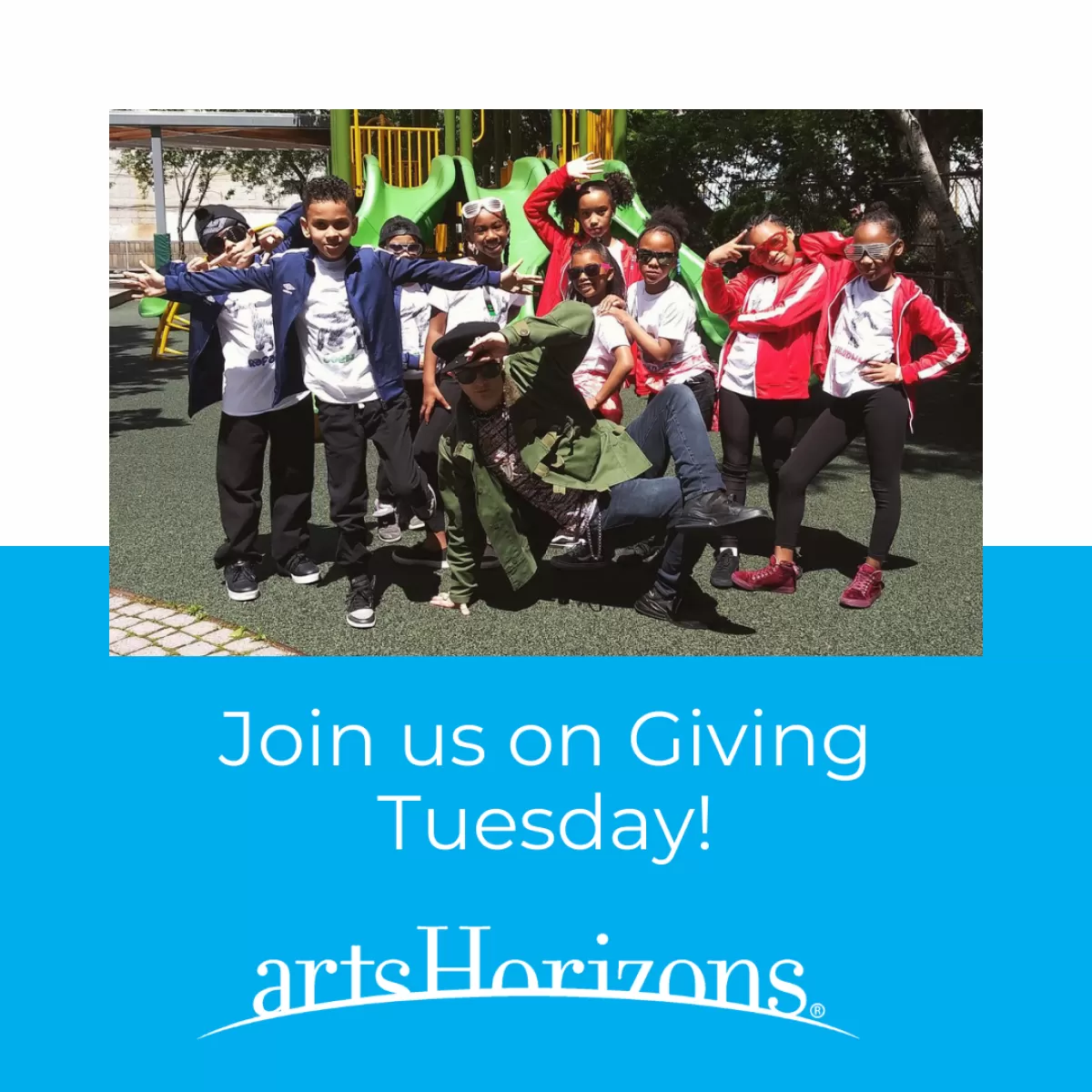 Arts Horizons Launches GivingTuesday on November 28th. Be prepared to follow us, share, and give as we post updates on GivingTuesday. In the words of Nina Crupiti-Kanjo, Special Education Arts Teacher from PS 138M,
"Working with AH has been life changing for our students." We need your help to spread our impactful workshops for our schools and communities.
In addition to our workshops in schools, our assemblies and specialty programs promote wellbeing and mental health: Anti-bullying through Theater, Character Building, Healing Hands, Improve through Improv, Team-Building through the Arts, Yoga, and Meditation.
Youth in America are living through unprecedented times. As school budgets face cuts, arts experiences are a necessity to develop confidence, wellbeing, and a sense of belonging. Join us in making that journey a little easier. Let's bring joy on GivingTuesday!
See our new video of Arts Horizons in Action!