Honoring the Loss of Bob McGrath
Arts Horizons is deeply saddened by the passing of Bob McGrath, actor, musician, and original cast member of Sesame Street for over five decades. Bob McGrath is an icon for educational programming for generations of children and carried the mission of Sesame Street to help kids everywhere grow smarter, stronger, and kinder. Sesame Workshop shared a statement that "Bob embodied the melodies of Sesame Street like no one else, and his performances brought joy and wonder to generations of children around the world, whether teaching them the ABCs, the people in their neighborhood, or the simple joy of feeling music in their hearts."
Arts Horizons is honored to have shared in the many gifts that Bob McGrath offered to our youth as a friend, supporter, and Advisory Board Member. He was first introduced to our organization in the 1990s when we were formerly Festival of Music. As an actor and musician, he was excited to see our live performance assemblies and complimented their educational value. We shared the same mission to make the arts fundamental to children's education. One time he filled an entire auditorium with excitement when he made a special presentation to the youth at one of our local community schools.
We honor the rich legacy of Mr. Bob McGrath and the gift he has shared with generations of youth worldwide. Our thoughts go out to his family and all those touched by his life and legacy.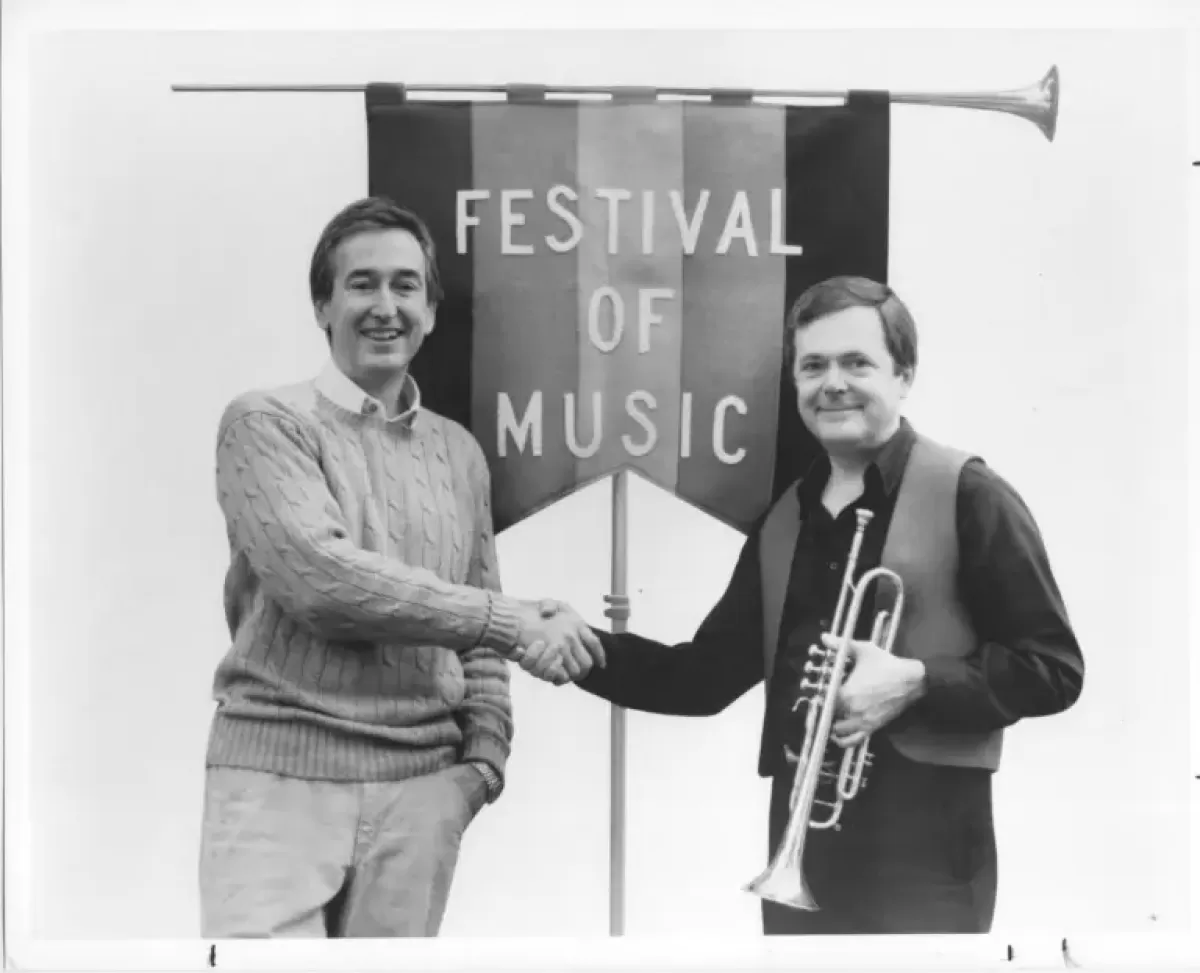 Pictured: Bob McGrath, Sesame Street cast member with John Devol, founder of Arts Horizons, formerly known as Festival of Music.