Happy Retirement Principal Miller of IS 77Q
Arts Horizons congratulates Principal Miller and wishes him the very best on his retirement. Principal Miller of IS 77Q has been a partner with Arts Horizons for over 25 years!! During the school year, we provide three assemblies per month for each grade level. In addition, on Saturdays we host family workshops in various art forms. The relationship began when he was the Assistant Principal at PS 5Q and continued when he became the Principal at IS 77Q. Over the years, we have had the pleasure of planning and providing dynamic live performance assemblies, innovative Professional Development programs, summer, school day and afterschool programs for youth. IS 77Q considers itself a family of learners and Arts Horizons is so proud to be part of this incredible community!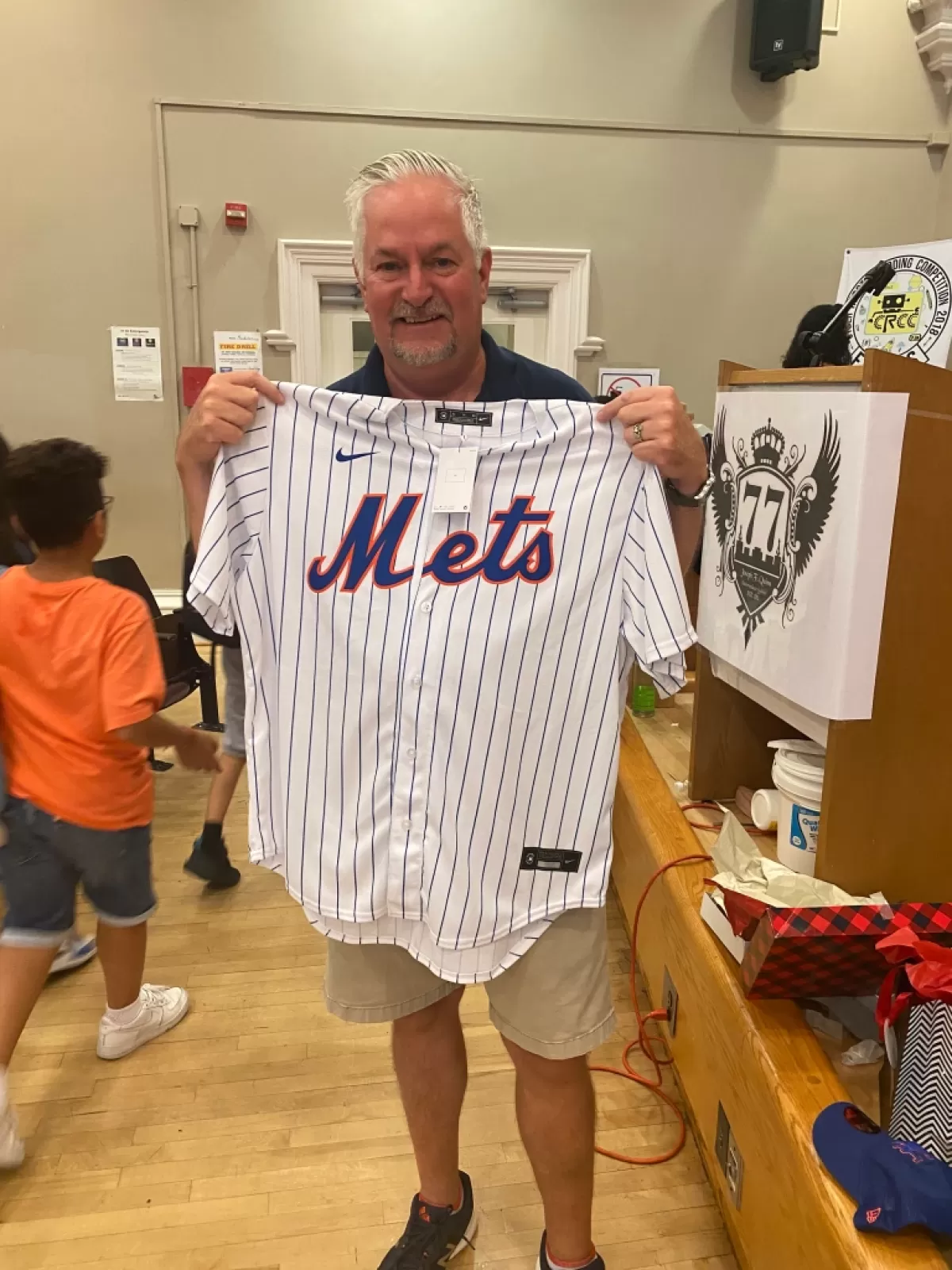 Our program manager, Gloria Page, has worked with the school for 16 years and had the pleasure of presenting Principal Miller with a small token of our appreciation at a special celebration on July 7, 2022. Winceyco performed their new Social Emotional Learning Assembly program, called "Dived We Fall," to commemorate the event. Wincey has been a lead arts-in-education provider for Principal Miller's students and has created countless specialized arts programs from bully prevention to arts strategies for virtual teaching and learning. We celebrate Principal Miller and all that he has done to propel opportunities in the arts for his community of learning. Happy Retirement Mr. Miller!!!