Fall Program Spotlight: VSA-AWR for District 75 Schools & Sunshine Children's Home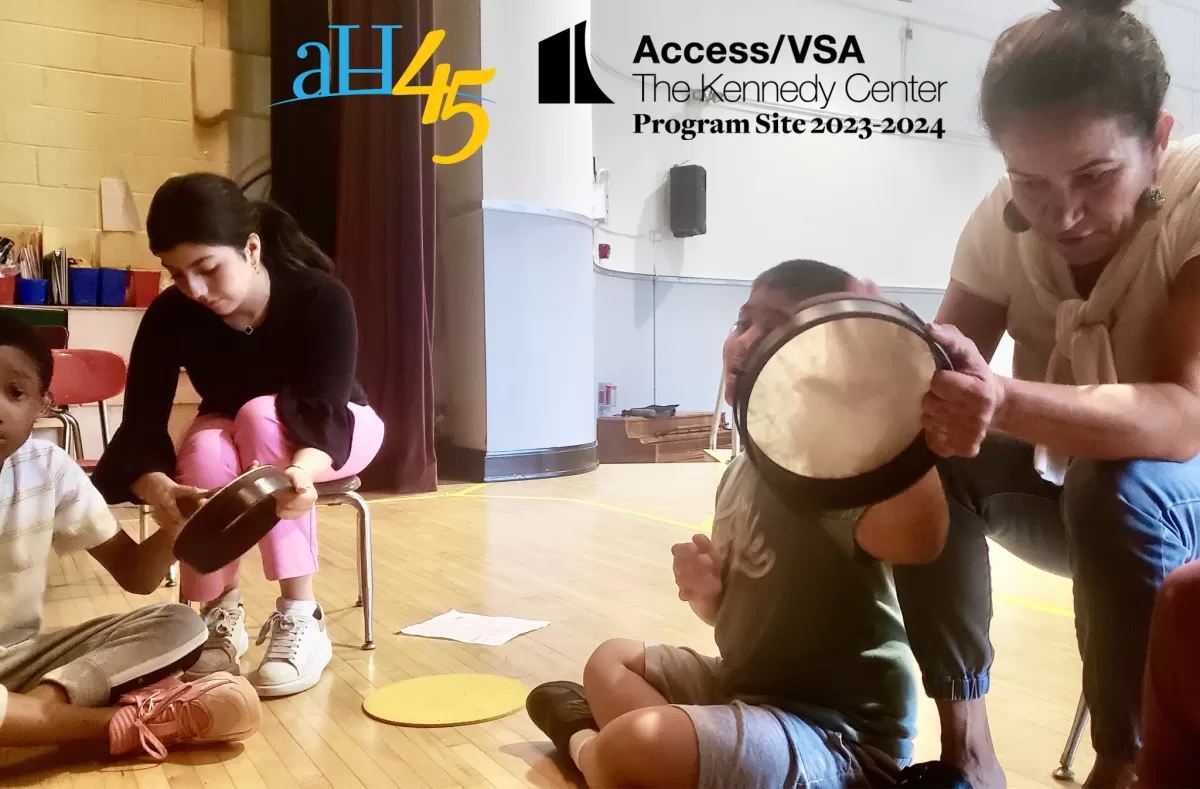 Pictured: Irene's students at P4Q's PS 179Q site play hand drums and other percussion instruments! 

Fall is such an exciting time at Arts Horizons with planning and implementing our exciting arts programs lined up for the school year. We are pleased to highlight and recognize our longstanding arts education programs under contract with John F. Kennedy Center for the Performing Arts' Department of VSA and Accessibility. During this academic year, Arts Horizons has been contracted for performing arts residencies at Sunshine Children's Home & Rehabilitation Center in Ossining, NY and at three District 75 schools in Queens and Manhattan. These programs are offered through the VSA Children's Arts Connect All – Workshop/Residency Program (VSA-AWR). The District 75 schools are P4Q, PS 277Q, and PS 138M in Manhattan.
Through VSA-AWR, Arts Horizons will provide approximately 5-6 hours of instruction per student at each of the sites listed above. Our residencies fulfill VSA-AWR's aim to help students with special needs build skills in the performing arts through the application of "sound pedagogical principals and quality curricula." The goal of our residencies is to help improve "arts education, arts integration, social emotional learning, artistic skills, cultural literacy, academic achievement, and intellectual development" for our neurodivergent and special needs students throughout the New York City metro.
Longtime AH Teaching Artist Irene Koloseus is currently conducting a highly interactive Music and Creative Movement program at P4Q's site at PS 179Q this year through VSA-AWR. Let's take a quick peek at her classes!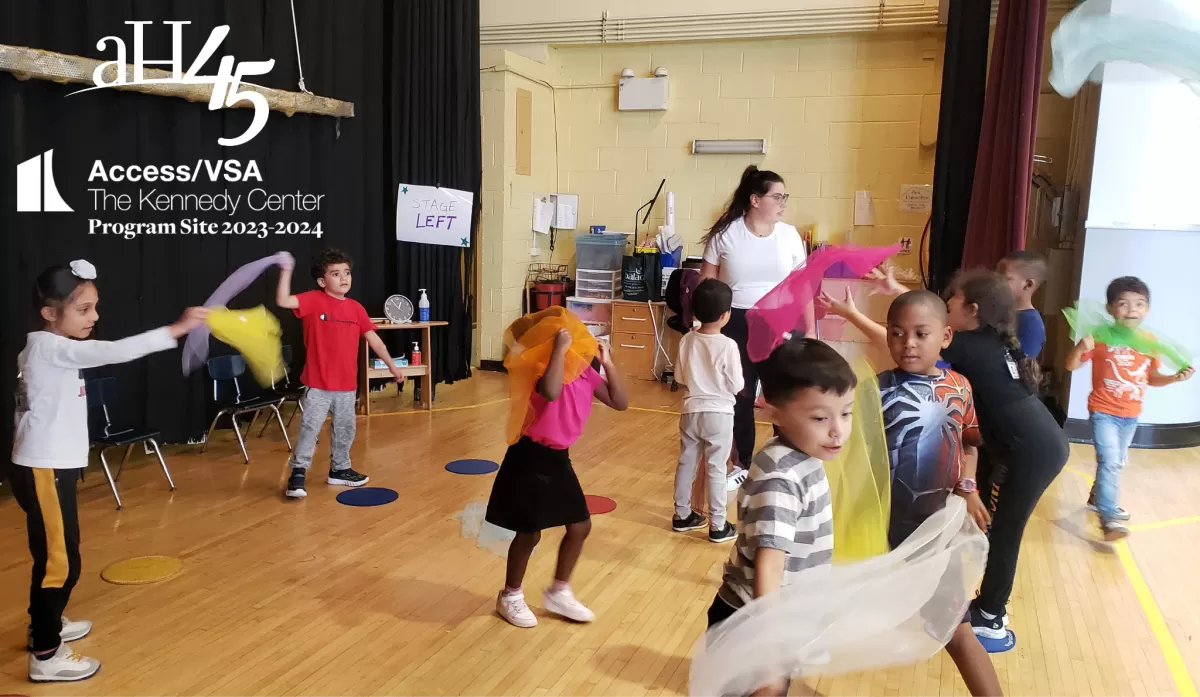 Pictured: Irene's students at P4Q's PS 179Q site engaged in creative movement with scarves! 
We would like to thank P4Q's incredible staff, teachers, and students for welcoming Arts Horizons and Irene back into their classes this fall! We would also like to thank and acknowledge VSA's Stephanie Litvak for her constant support of our mission to provide equitable opportunities in the arts for people of all ages and abilities! And finally, it is never too early to start planning for this school year with Arts Horizons! We offer high-quality arts education programs for a wide range of ages and abilities ranging from early childhood to senior citizens and in a variety of artistic mediums including:  Visual Arts, Dance, Theater, Music, Technology, and Wellness.
---
For further information, please visit our website, download our program guide, or contact one of our program managers.

Marion Ahamat, Manager of New York Programs
NJ Office: 201-567-1766 ext. 105
NY Office: 212-268-7219 ext. 10
Gloria Page, Program Manager of Performances
NJ Office: 201-567-1766 ext. 120
NY Office: 212-268-7219 ext. 120
Stephanie Bostic, Manager of New Jersey Programs
stephanie@artshorizons.org
NJ Office: 201-567-1766 ext. 114
NY Office: 212-268-7219 ext. 114