Creative Spirits Programs for Senior Living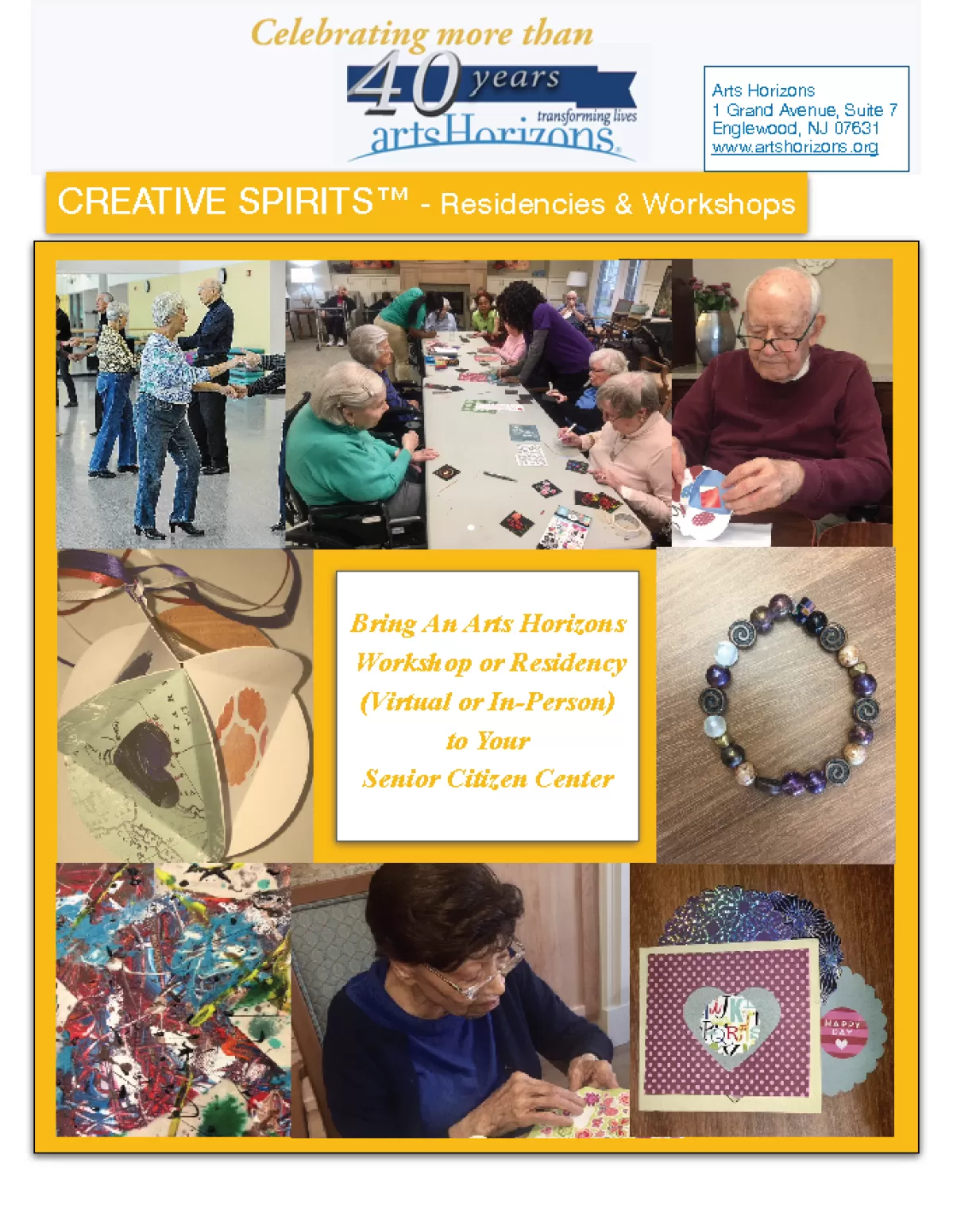 Did you know about our specialized programs for creative aging? The Arts Horizons Creative Spirits Programs for Senior Living provide participatory, hands-on engagements in the arts which reduce boredom, depression, and anxiety. Our lively programs increase creativity, stimulation, cognition, self-esteem, and self-expression for our elder communities. Programs take place in senior centers, independent and assisted living facilities, retirement communities, memory impaired unites, skilled nursing facilities, libraries, and community centers.
We have provided programs at many facilities, including the Southeast Senior Center for Independent Living in Englewood, NJ; Silver Linings Old Bridge Township; Flushing House in Queens, NY; CareOne in Livingston, NJ; Jewish Home for the Aged in Rivervale, NJ; Quail Brook Senior Center in Somerset, NJ; CareOne in Moorestown, NJ; Warrenbrook Senior Center in Warren, NJ; and Winchester Gardens in Maplewood, NJ.
Currently, we are working with our senior living partners to provide participatory arts programs and family workshops that combat the social isolation that has been profoundly exacerbated in the global pandemic. Some of our featured programs include:
Book Arts
Dance Through the Ages
Digital Photography
Memory Boxes
Percussion
Photography
Portraiture
Seniors Soundtracks for Life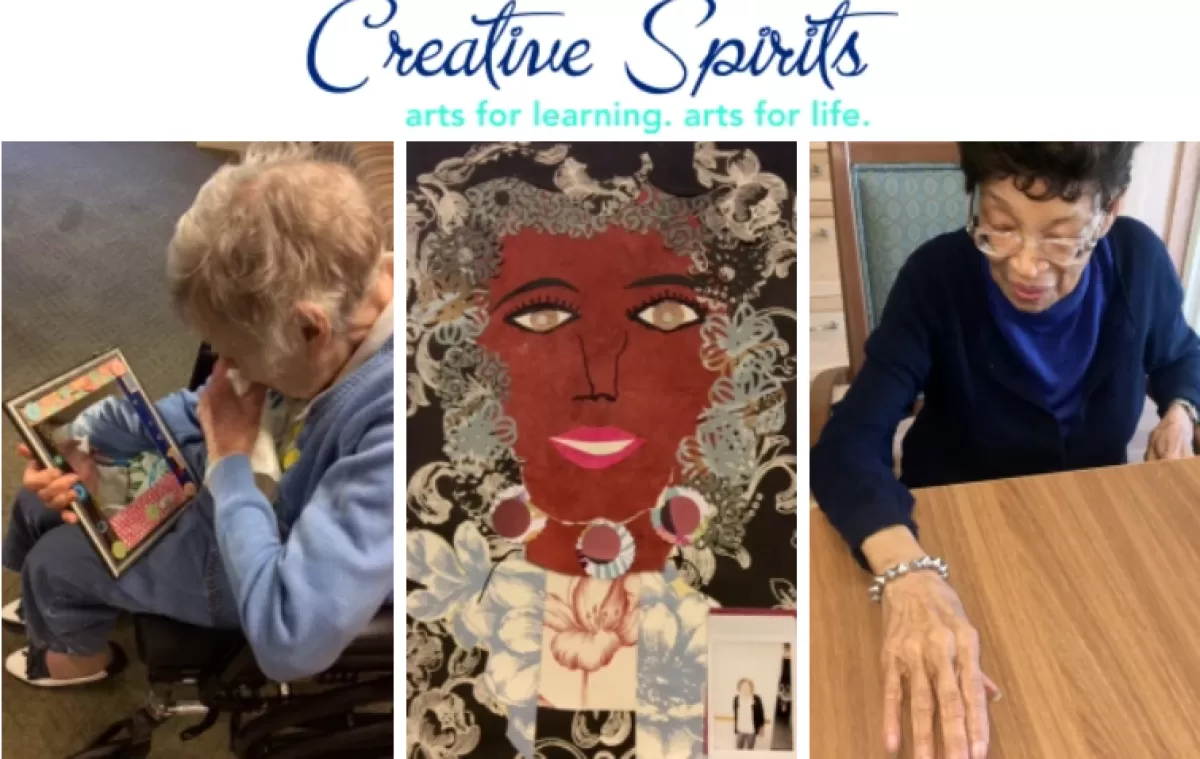 For more information or to book a program, contact:
Stephanie E. Bostic
Manager of NJ Programs
201-567-1766 ext. 114
stephanie @ artshorizons.org