Central Asian Art & Culture through Storytelling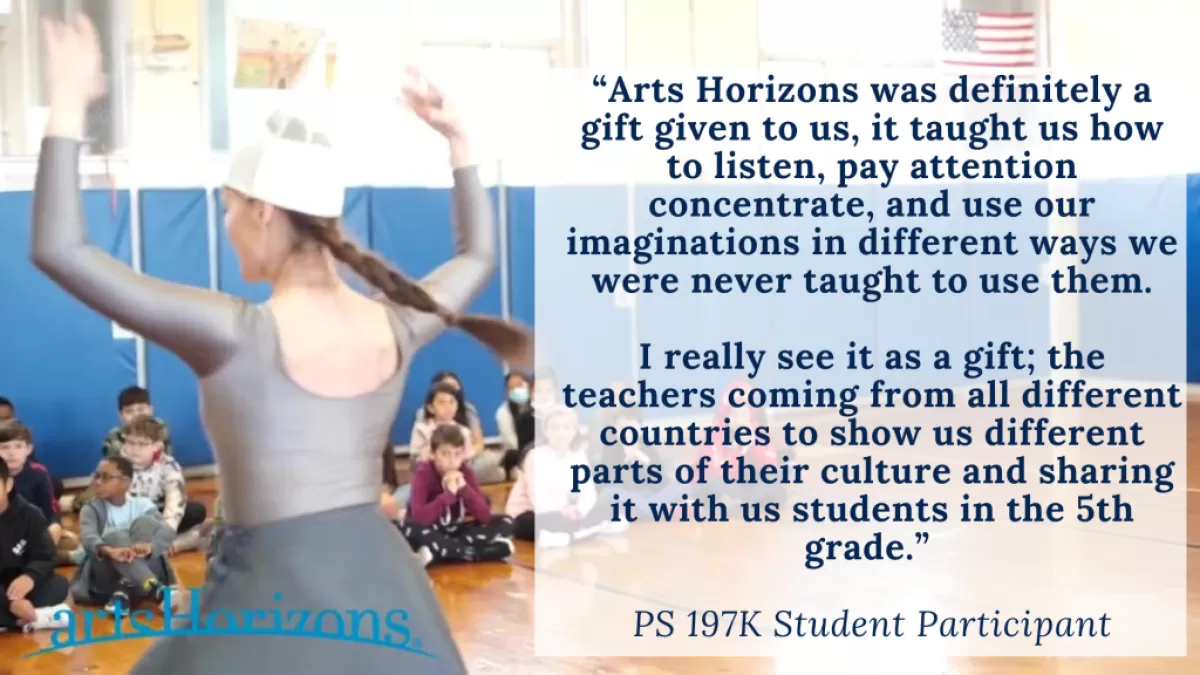 Arts Horizons is pleased to spotlight a new storytelling program centered on Central Asian art and culture created especially for PS 197K in Brooklyn. This region of the world is seldom represented in arts education curriculum though extremely rich in cross-cultural heritage and history. Arts Horizons' Lead Teaching Artist Navida Stein and Director of New York Programs Kiran Rajagopalan developed a multidisciplinary storytelling residency with stories from Central Asia. Two guest artists from Central Asia – Tatyana Popova and Aleksandra Weil – introduced students to folk dance and music forms from Kazakhstan and Uzbekistan, respectively.
Arts Horizons offers a wide range of culturally responsive programs in visual arts, music, dance, theater, and new media technology. We seek to continually extend the breadth of our offerings to share artistic expressions of underrepresented groups and expand our offerings of diverse and multi-lingual arts programs. It is important for audiences at large to see a diversity of artists and artforms and speaks specifically to underrepresented communities in our school and community programs. This culturally responsive program was funded through NYC DOE's Arts for English Language Learners and Students with Disabilities grant in during the 2021-2022 school year. A special thanks goes to Hemamset Angaza for his support to document this new program.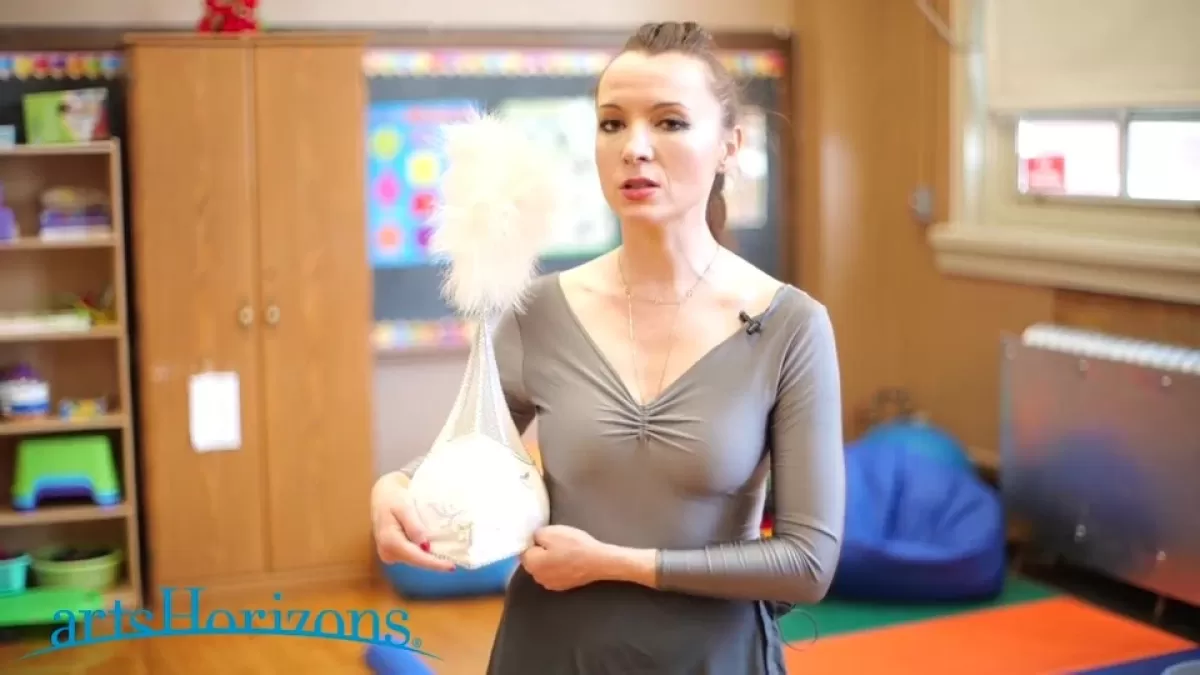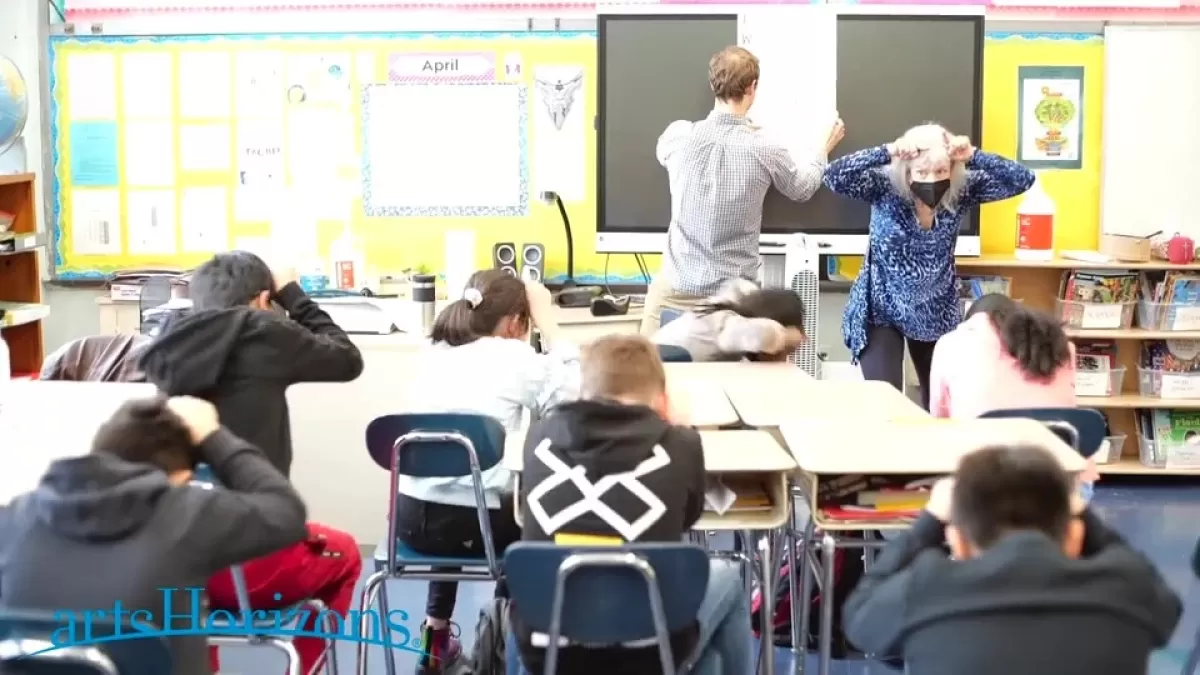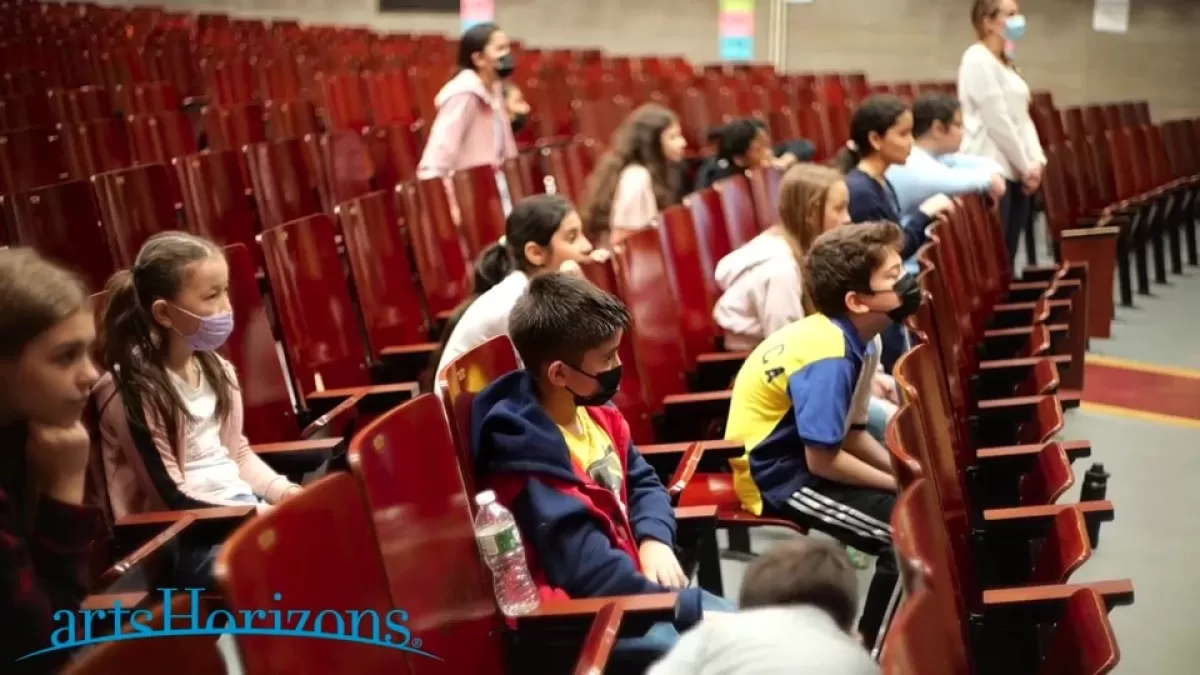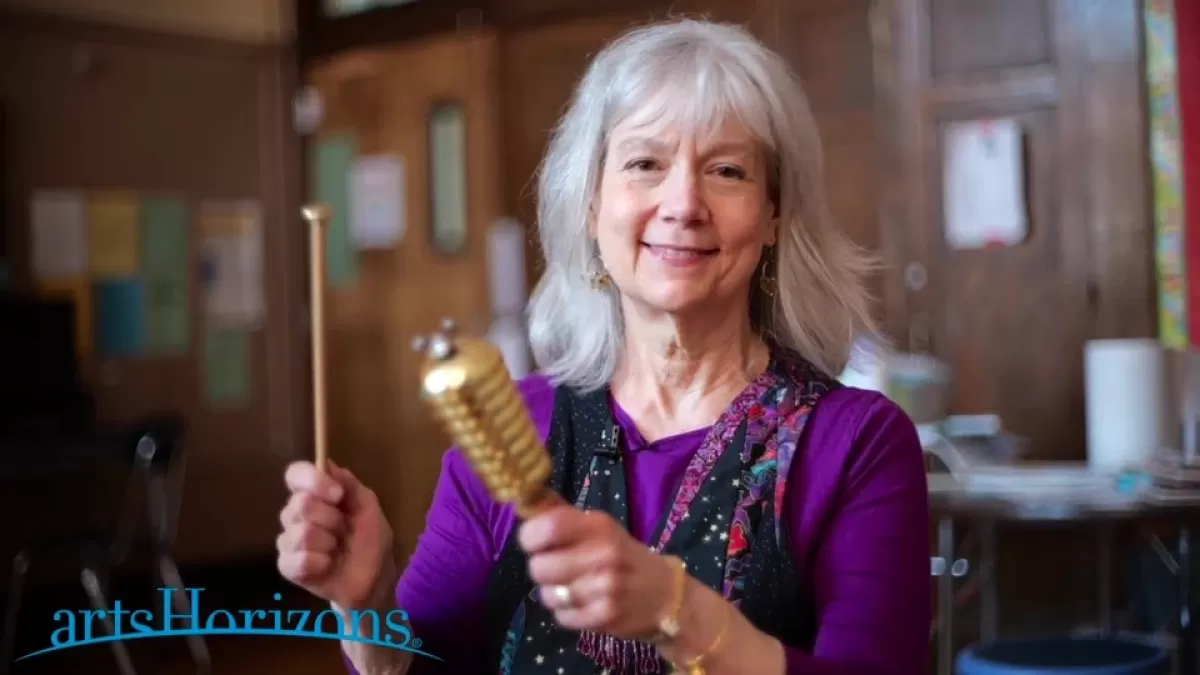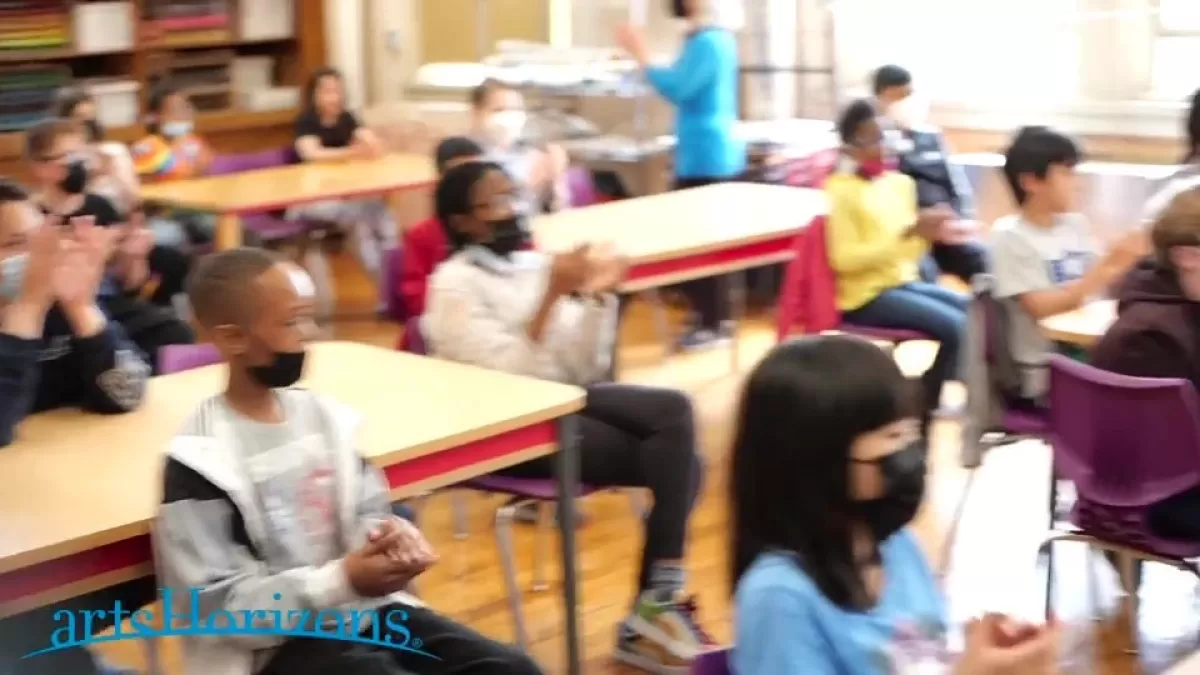 "Thank you, Arts Horizons, for giving us a better time, making us more happy, and making us learn respect."
PS 197K Student Participant
For more information, please contact:
Kiran Rajagopalan
Director of New York Programs
212-268-7219 ext. 113
201-567-1766 ext. 113
Marion Ahamat
Program Assistant
212-268-7219 ext. 105
201-567-1766 ext. 105