Arts Horizons is expanding our operational staff and seeks dynamic candidates for two open positions based in our Englewood, NJ office for Fall 2022. Submission deadline is Friday October 21st, 2022.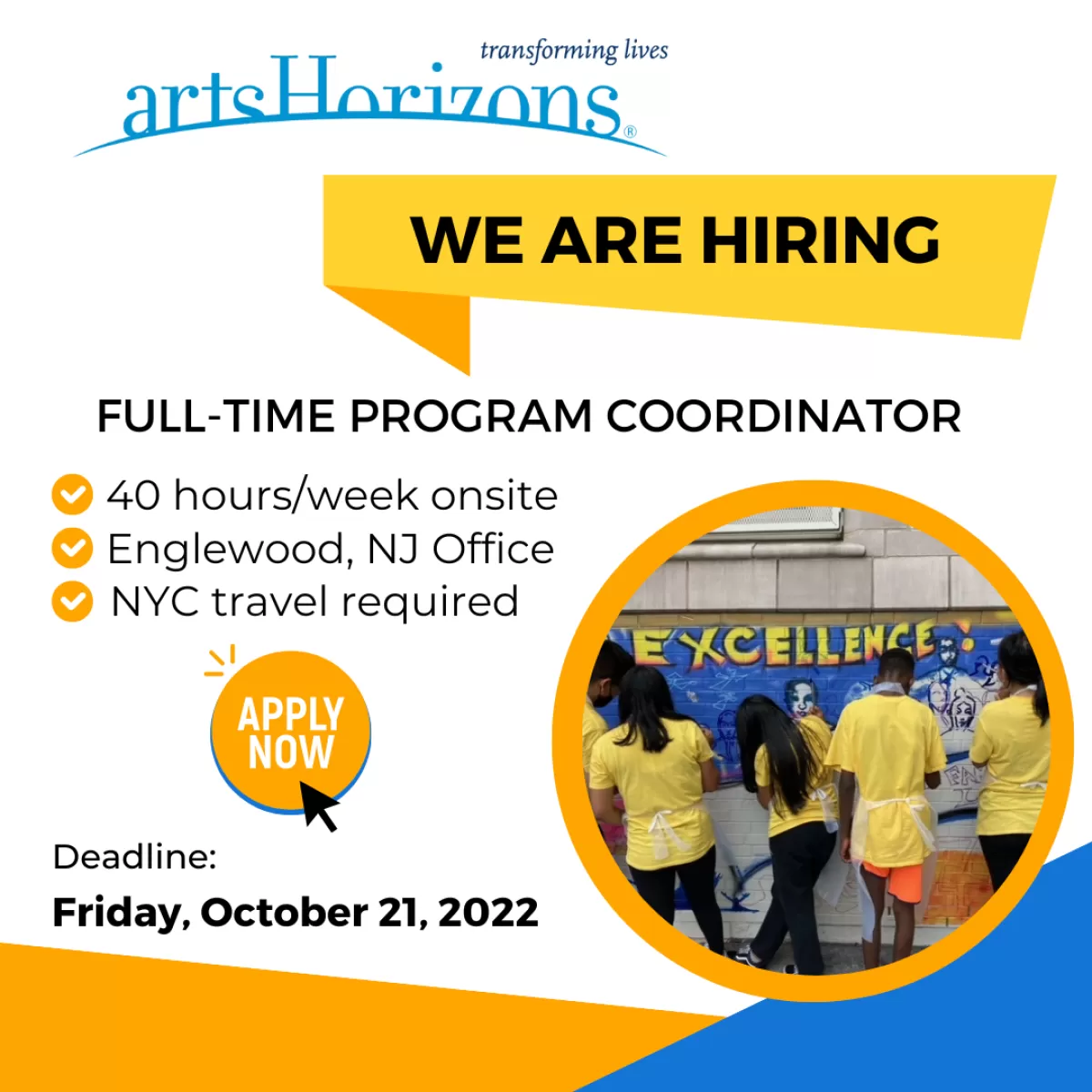 Full-Time Program Coordinator

ah-full-time-program-coordinator-job-description-9-23-22Download
The position of Program Coordinator will be full-time, exempt at 40.0 hours/week with benefits package. The Program Coordinator will provide clerical and administrative support to the New York Programs, New Jersey Programs, and Live Performances departments and, as necessary, to the Executive Director. Position will be onsite based out of our Englewood, NJ office with some remote work options available. This position will involve some travel in the NYC metropolitan area and may require some evenings and/or weekends for planned special events.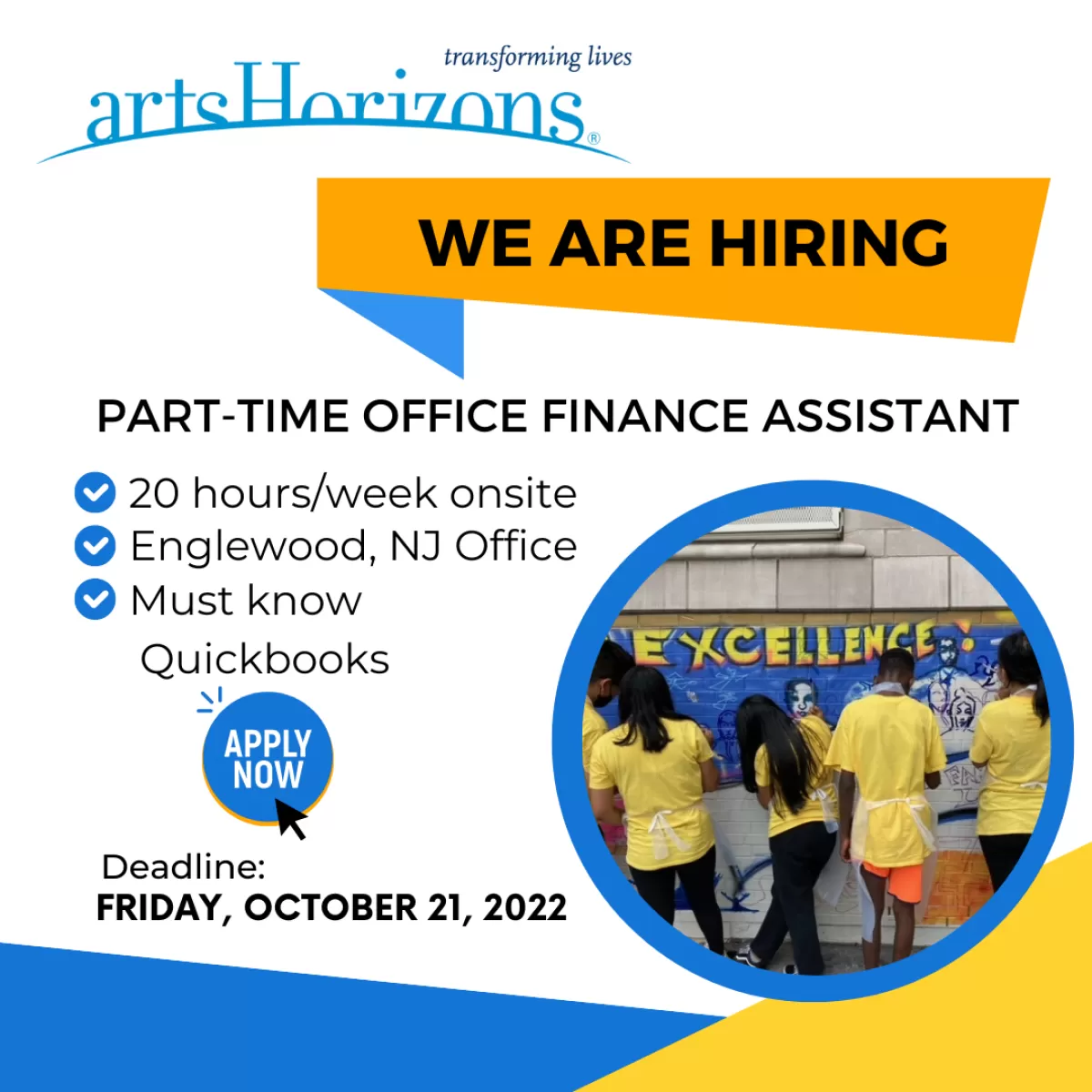 Part-Time Finance Office Assistant

part-time-finance-office-assistant-9-23-2022Download
The Finance Office Assistant position will be for 20 hours/week onsite at the Arts Horizons office in Englewood, NJ. The Finance Office Assistant will oversee accounts receivables by issuing invoices and following up on outstanding collections. They will support accounts payables for artists and vendors by reviewing and entering bills into QuickBooks. They will support supply orders for the program department as well as purchasing for the office. The position will report directly to the Executive Director and will work closely with the Finance Manager Consultant and Program Department Heads.
About Arts Horizons:
Arts Horizons has positively impacted more than 10 million people through the arts over the past 44 years. Our mission is to enhance the lives of people of all ages and abilities by creating equitable opportunities to engage in the arts. We believe that arts and culture are fundamental to enrich education and provide meaningful interactions for communities to reflect on shared human experiences. Drawing on our wealth of experience, we offer innovative multi-cultural arts programming for youth from early childhood through senior citizens. The full breadth of our arts and culture programming reaches schools, hospitals, camps, community centers, senior centers, independent living facilities, public libraries, and community events.