AH Welcomes Tierney Fitzmartin as our Development Director
Arts Horizons is pleased to welcome Tierney Fitzmartin as our Development Director during this turning point of renewal and growth in the organization's 45th year!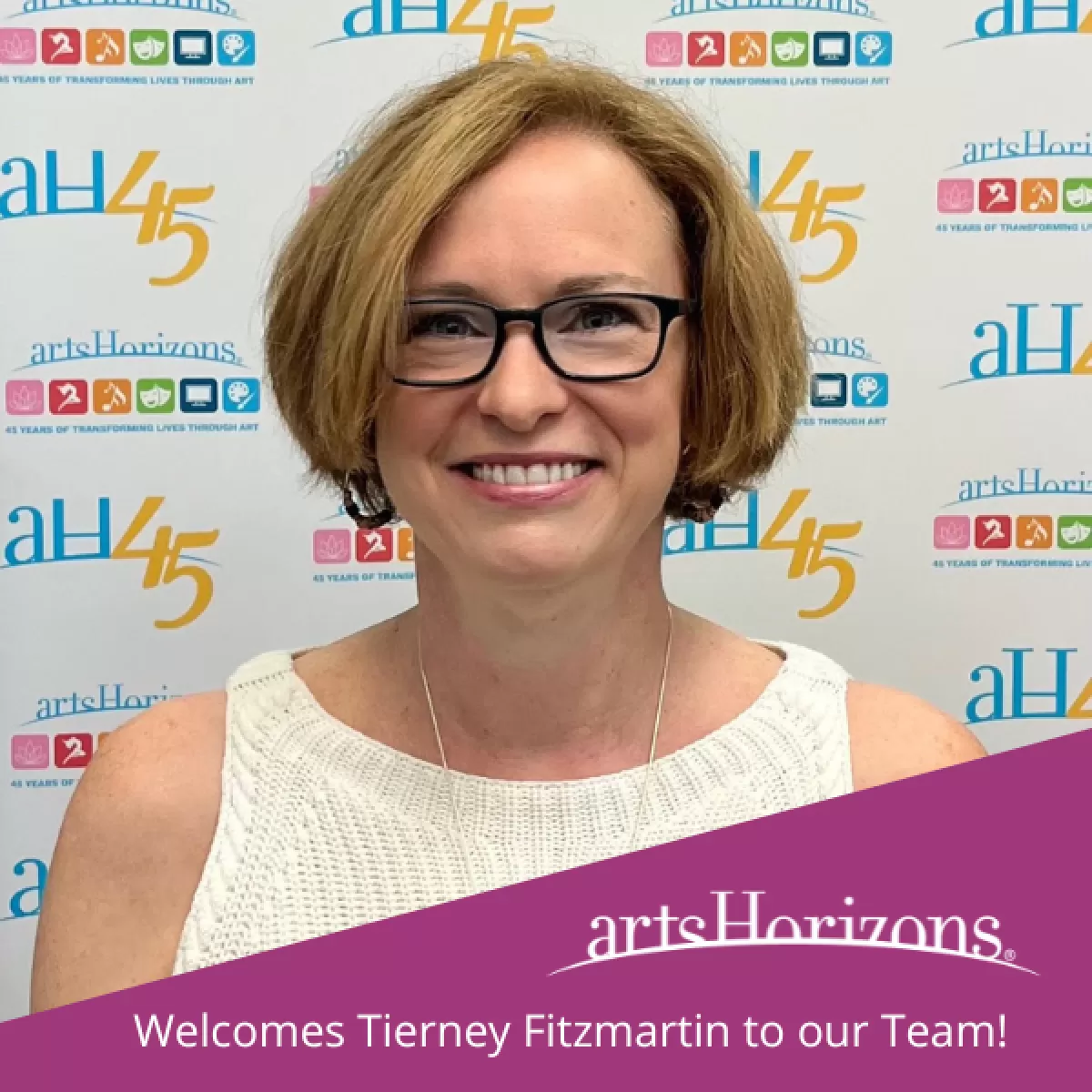 Tierney Fitzmartin has worked in arts education for over 20 years, as both a fundraiser and theater teacher. "Growing up in a family invested in the arts and activism, I witnessed the transformational impact that the arts can have on our world. I am thrilled to join AH and launch their Development Department as they enter their 45th year. Their programs are very creative, the work they do is relevant, and it is needs to be supported."  
Tierney has worked with nonprofits such as NJPAC, The Institute of Music for Children in Elizabeth, and Youth Theater in Maplewood as a fundraiser and grant writer. She has coordinated galas with 1,000 guests, produced benefit concerts with Tony-winning performers, and led successful marketing campaigns. Through her grant writing and development efforts, Tierney has secured funding from the National Endowment for the Arts, NJ State Council on the Arts, large corporations, and myriad foundations. 
When time allows, Tierney also serves as a Theater Teaching Artist. A recipient of the Maplewood Township Teacher Recognition Award, she has a NJ Theater Teaching Certificate, leads Professional Development workshops, and designs program curricula. She launched the theater program at Rafael Hernandez School, a K-8 public school in Newark. While teaching at Rafael Hernandez, she established a residency with filmmakers from the Montclair Film Festival and coordinated with NJPAC for bilingual students to collaborate with other schools in writing an original musical.  
Tierney received her B.F.A., with a minor in Arts Administration, from New York University's Tisch School of the Arts. After working as an actress in New York for many years, she transitioned into casting, producing, and was an Associate Agent at the William Morris Agency.   
Tierney thrives on attending the theater and planning fun events for her community in West Orange, where she lives with her husband and their two very entertaining cats.