AH Welcomes Felysse Goldman to Our Team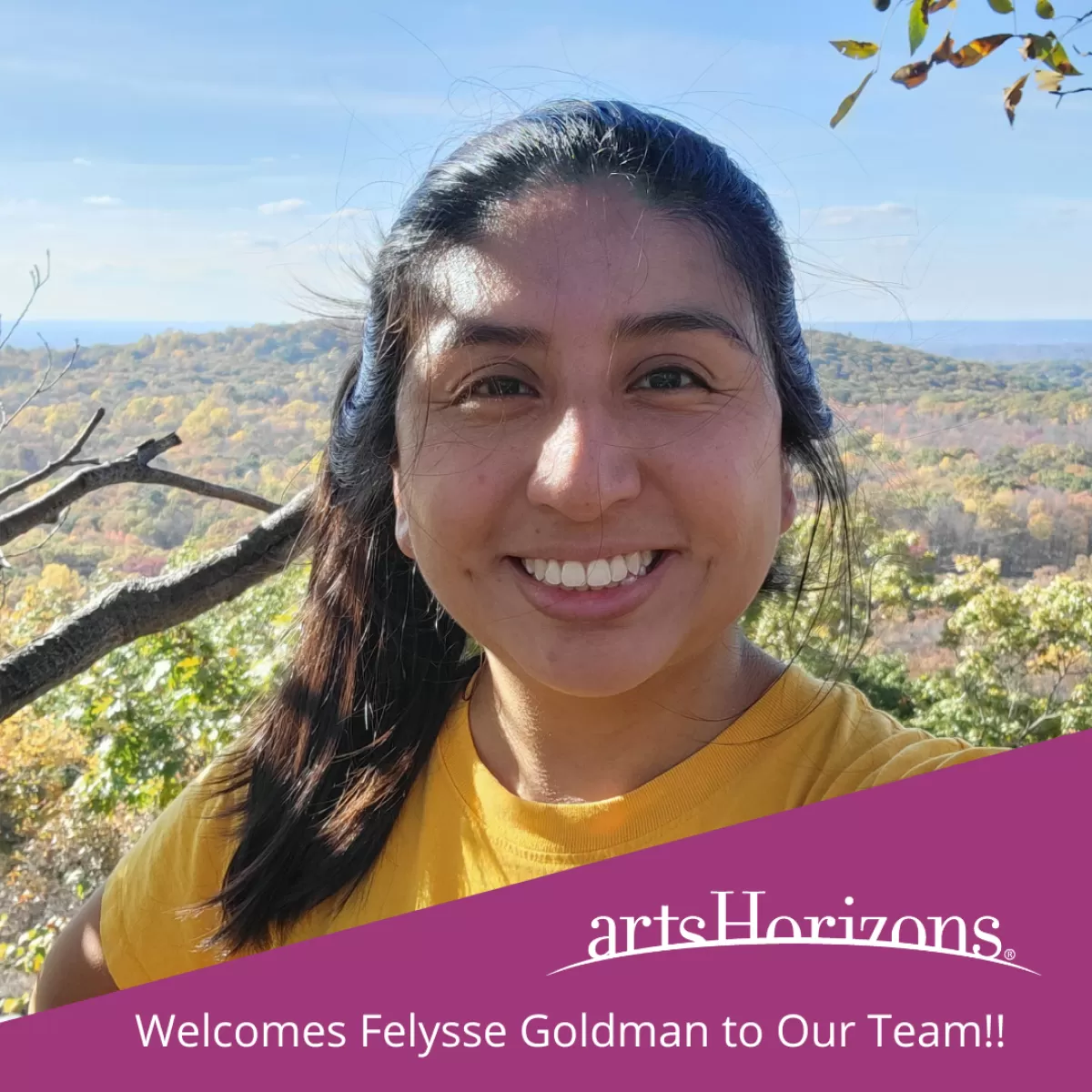 Arts Horizons is pleased to welcome Felysse Goldman to our team as the new Program Coordinator. In this role, she will provide administrative support to the New York Programs, New Jersey Programs and Live Performance Program departments. Before coming to Arts Horizons, Felysse worked as an English as a Second Language teacher, Academic Adviser and Executive Assistant at UCEDA Institute, a private language school in New Jersey. Before deciding to teach, she spent two and a half months volunteering at a school in Guatemala. Additionally, she has held positions in retail and interned at New Jersey Conservation Foundation. Her education includes a Bachelor of Science degree in Environmental Policy, Institutions and Behavior with a minor in Agroecology from Rutgers University-New Brunswick.
While she is the "new kid" at Arts Horizons, she is excited to assist and further the mission of "bringing the arts to people of all ages to enhance their lives". To Felysse, the arts are away to bring people of all cultures, faiths, languages and walks of life together to find common ground and self-expression.
Felysse Goldman
Program Coordinator
201-567-1766 ext. 107 (NJ)
212-268-7219 ext. 107 (NY)
felysse@artshorizons.org