AH Welcomes Crystal Hampton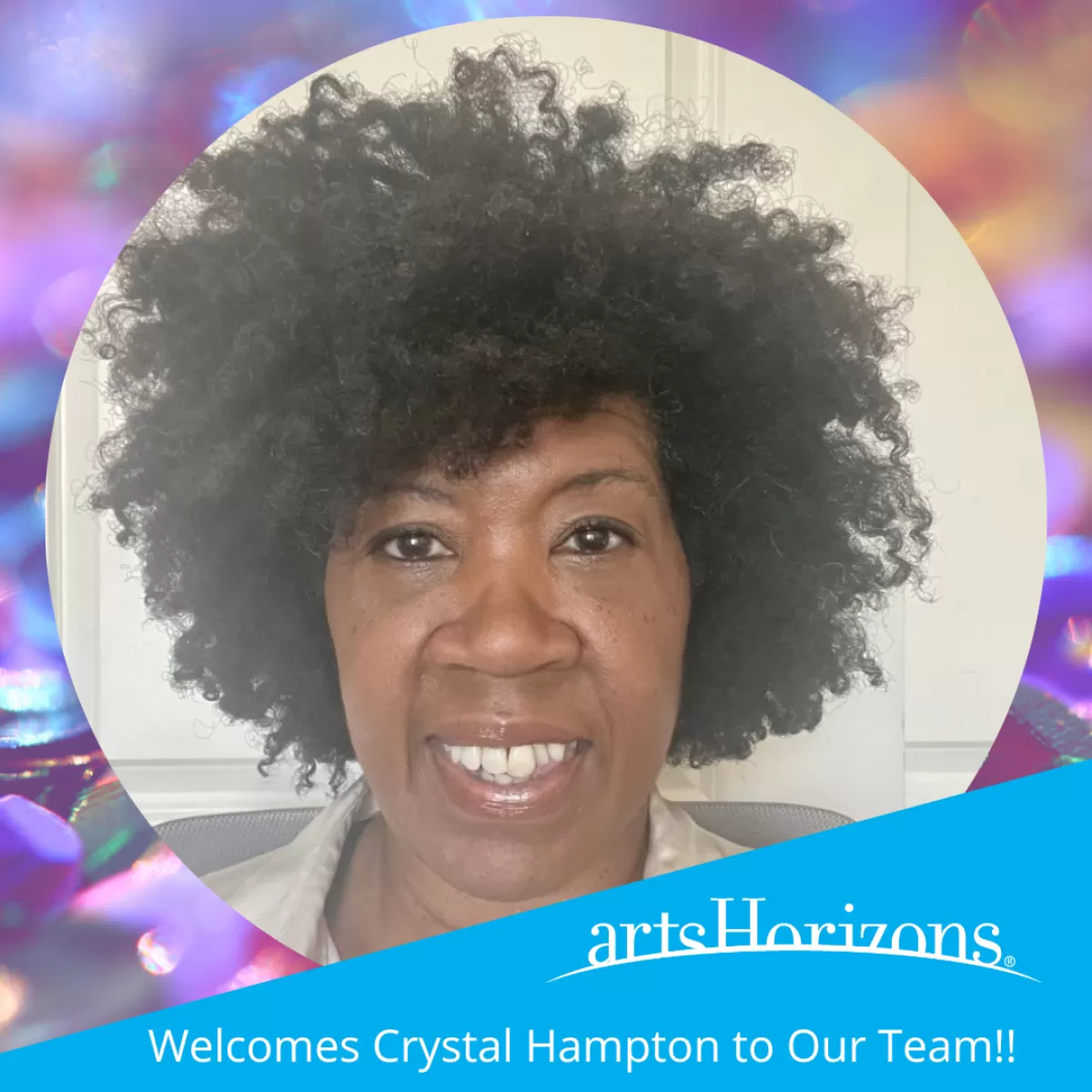 Arts Horizons is pleased to welcome Crystal Hampton to our team as the new Operations Coordinator. In this new role, Crystal provides administrative support to the organization with database entries, vendors, technology, digital content and day-to-day operations.
Crystal is an Artist, avid crafter and owner of Make Art Lab, an art studio and craft lab and a New Jersey Real Estate Agent. While studying at Fashion Design at Fashion Institute of Technology in New York City, she worked in the fashion industry for a number of years. That led her to start Sharpe Couture, a fashion design company, where she designed couture dresses, custom gowns and accessories. Her passion for handcrafting and artisanal work inspired her to share her knowledge with people through instructing others in community projects, after-school programs and private classes. She started an arts-based after-school program at Foreign Language Immersion School in Detroit, Michigan called Global Journeys where, as the Site Administrator, created a curriculum that encompassed the culture, art, food and language of different countries around the world. She has worked with the non-profit organization Link Community School in Newark, NJ as the Development Associate assisting with fundraising, planning events, and cultivating strong relationships with potential donors and institutions.
When the opportunity arose to use a commercial space, she opened Make Art Lab in Englewood, NJ. There, she "wore all the hats" from Instructor to Creative Director to Social Media Manager, etc. She has since become a licensed Realtor, concentrating on Bergen and Essex County New Jersey.
The opportunity to be a part of the Arts Horizons organization allows her to continue her dedication to the community "transforming lives through the arts". 
Crystal Hampton
NY Phone: 212.268.7219 * 115
NJ Phone: 201.567.1766 * 115